Shepherd Canyon Band
The Shepherd Canyon Band had its origins as a casual weekly jam consisting of Jerry Barush on banjo, Bernie Bishop on guitar, and the band's founding fiddle player, Josh Jakus. The group jelled with the addition of Ken Smith on mandolin and Jess Beebe on bass, and – after several years in the woodshed – the Shepherd Canyon Band was born, named after the holler where Bernie lives. In 2016, Betsy Kenny joined the band, bringing along her fearless and flawless fiddling. While traditional bluegrass is the core of the band's sound, they also like to explore around the edges, venturing into country, western swing, pop, or whatever songs might take a "grassin'."
The Shepherd Canyon Band has played at numerous Bay Area venues, including the Good Old Fashioned Bluegrass Festival in Hollister, the Potomac in Oakland, the Back Room in Berkeley, and Amnesia and the Plough & Stars in San Francisco. Don't tell anyone, but their very favorite gig is the annual Fourth of July fundraiser for the Graniteville, California volunteer fire department.
Jerry Barush Banjo/Guitar, Vocals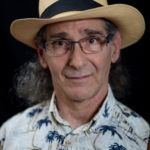 Jerry converted from Rock to bluegrass after seeing Doc Watson's flatpicking on a PBS Earl Scruggs special in 1971. He bought a $50 banjo at an auction, practiced, and joined the New Half-Jew Bluegrass Revue in Flushing, NY, his hometown. Since moving to the East Bay in 1977, he has been an active player in the local Bluegrass community. Since the early 80's, he played mandolin with Pick of the Litter, Straight Ahead, Stay Tuned, and Grizzly Peak and banjo with Dry Creek. Jerry, a retired test engineer for Meyer Sound, is the band's audio guy both at live shows and in his home recording studio.
Bernie Bishop Guitar, Vocals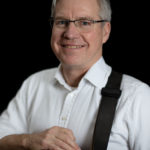 After years of traveling for jobs and playing around the margins of folk and blues music, Bernie wandered into the SF bluegrass community one winter in the late 1990's, courtesy of a Camp Spam gathering at Donner Summit. Hearing some of the Bay Area's best known bluegrass vocalists sing their stories in a mountain lodge, he became fascinated with the power of storytelling through bluegrass. Bernie previously played with Grizzly Peak and had the honor of performing at the Sweetwater Saloon with GP as an opener for national touring musician Dale Ann Bradley. Bernie's piercing lead vocals put the high lonesome in the Shepherd Canyon Band's sound.
Betsy Kenny Fiddle, Vocals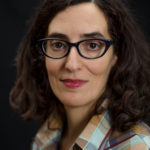 Betsy played classical violin for many years in orchestra and chamber groups. She was turned on to bluegrass by friends who loved listening to Grisman and Garcia recordings, and she hasn't turned back. She enjoys jams and festivals, and has played with various Bay Area bluegrass bands over the years, including the Barefoot Nellies. She is also drawn to contest-style fiddle tunes and has adopted a long-bow style to her fiddle playing.
Ken Smith Mandolin/Vocals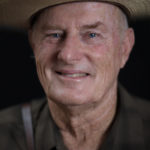 Ken's musical journey began with the Beatles' first Ed Sullivan appearance. The thirteen-year-old Concord, California youth started his first band playing Louie Louie, House of the Rising Sun, and Wipe Out at his junior high school dance. From country sounds via the Grateful Dead, New Riders, the Band, and the Byrds, he was led to the bluegrass sound. While attending college in Joplin, Missouri he taught himself the fiddle and formed a bluegrass group. He quickly migrated from fiddle and guitar to the mandolin. Around 1977, he heard Bill Monroe play in the Bay Area and became aware of the local bluegrass scene, which greatly inspired him. He has played with many local bands, including the Avocado Brothers and the Bay Island Ramblers. Ken's energy, spontaneity, and creativity add drive – and original tunes – to the band.
Jess Beebe Bass, Vocals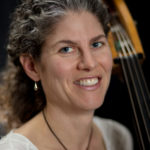 Jess played guitar for twenty years before picking up the bass. She got interested in traditional bluegrass in the late '80s when a friend loaned her a Seldom Scene cassette. She later honed her bluegrass skills on both bass and guitar by playing casually with her extended family. Before joining the Shepherd Canyon Band, Jess played bass with the Barefoot Nellies, an all-female band performing traditional bluegrass at such venues as Amnesia, the Sweetwater Saloon, the San Francisco Bluegrass and Old Time Festival, and Hardly Strictly Bluegrass. Jess's solid bass playing is the glue that holds the band's rhythm together.